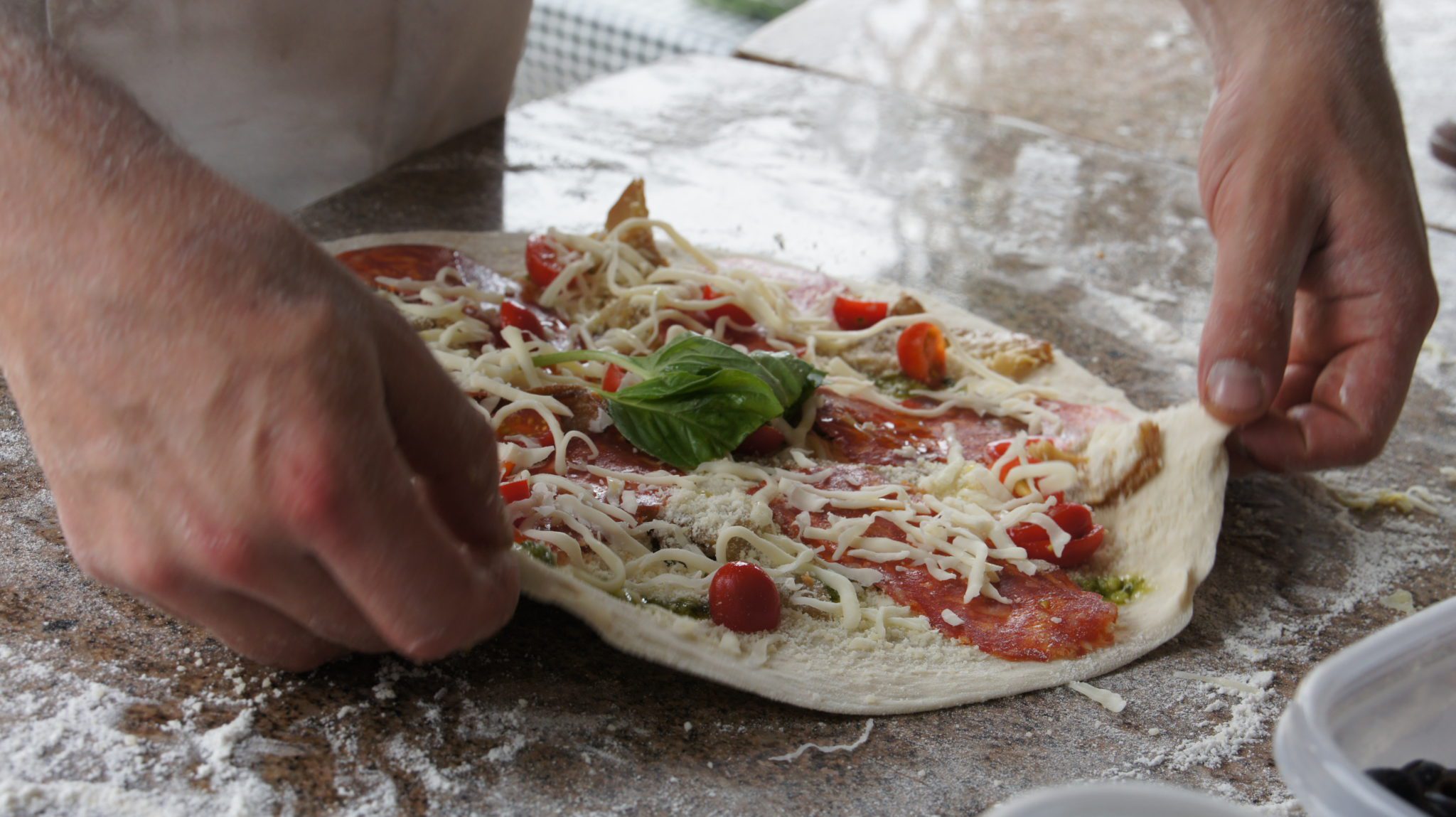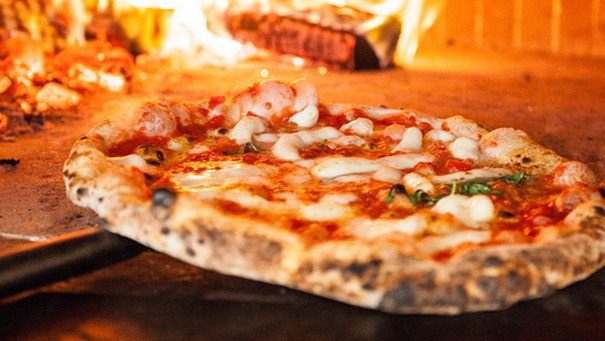 Frequently Asked Questions
What is a wood burning oven?
A wood burning oven is an oven made out of heat resistant mix made from ingredients that can withstand prolonged high heat conditions. In the past ovens were made from local materials that could be acquired inexpensively or free, now most ovens are made of brick or refractory concrete. A fire is made directly in the oven on the cooking floor to heat the oven. As the fire burns, the oven walls absorb the heat. When the dome changes from black to white, the proper temperature has been reached and the fire can be allowed to die down.
Is this oven a pizza oven only? can I do anything else in this oven?
Pizza, bread, cakes, sausages, fish, steaks, turkey, chicken, cookies can all be done in the oven, you can also dry fruits, mushrooms, herbs to use on your next meal. Using a grill that goes over the coals, you can make some of the best hamburgers ever, this list goes on and on. Want more suggestions ? mmmmm….Beef Jerky. Just be aware that typically most foods cook faster in our ovens so keep a watchful eye on your dinner.
How do I use my wood burning oven at home?
For bread, you heat the oven to the desired temperature and leave or remove the embers from the oven, this way as the bread cooks you will have steam in the oven from the dough for the perfect crust. For pizza and other foods for dinner, roasting a chicken, a leg of lamb, potatoes, etc., then we suggest keeping a small fire in the oven to help keep the heat in the oven.
How long does it take to heat up my wood fired pizza oven?
45 minutes to one hour for the smaller Piccolo oven and 1 to 1 1/2 hours for the larger ovens.
About Flour and Pizza
Since great pizza is all about great crust, we suggest experimenting with varoius flours. Good crust can be made with King Arthur all purpose flour but we recommend you try Caputo's "00" flour and for our tastes we like a 50%King Arthur-50% Caputo 00 mix. The Caputo flour is a low gluten content flour which is ideal for a Neapolitan pizza, cooked in a high temperature pizza oven and it is easy to work and stretch to a nice thin crust.
The best tools for your wood fired oven
You will need a good peel, aluminum or wood is a personal choice. You will need a round peel to rotate your pizza. One brass brush to sweep your oven. A ash stick of some kind to move the fire and hot embers around the oven. A hand held laser thermometer is something very useful around the wood burning oven, because it gives you a very accurate read anywhere inside the hot oven while standing at a safe distance.
Why are Forno Classico ovens easier to install than mason built brick ovens?
Building your own brick oven takes great skill and is very time consuming. We have the passion to build the very best and instead of learning the skills of a mason you can spend the time designing your ideal backyard or outdoor kitchen.
What size oven do you recommend?
You need to consider the area where your oven will go and the space you have for your outdoor area that you can dedicate to the oven and preparation space. If space is not a issue we suggest the larger oven, even though it will take longer to heat up and use more wood, the increase in cooking space will allow you more flexibility in the long term. All our ovens perform the same tasks but cooking a large turkey is much easier in the larger oven.
Do you ship your pizza ovens and how long does it take?
We carefully crate our pizza ovens and then ship them throughout the US by common carrier. From the time of your order, it takes approx. 7 days to receive your oven, which will be unloaded at the curb, where after opening the crate, each oven element can be moved to location by two people. We guarantee our shipments.
How do I start the fire in the oven?
Directly on the cooking surface (the floor of the oven). Start the fire near the front of the oven, this will get more heat up the chimney to heat the chimney and allow to start drawing the smoke faster. After a few minutes push the fire to the middle of the oven and wait until the oven is ready. At this point you move the fire to one side of the oven and cook in the middle of the oven.
What kind of wood should I use?
Any dry hardwood such as oak, almond, fruit wood (peach, plum), walnut, avocado, olive, pecan, and eucalyptus. Do NOT use resinous woods such as pine or spruce.
My contractor has never built a wood burning oven, can he build it? Can you help?
Our wood burning ovens come with instructions for installation. We have detailed each step for the construction and any competent contractor can install our ovens. And yes, you are never more than a phone call away from help.
How do I clean this oven?
You don't, the fire will burn off everything you spill on the cooking floor and once the oven cools you just sweep it out.
Do I need special utensils, pots or pans?
No, you can use the same pots, pans that you use in your regular oven. You should keep them away from the flame however.
How long does it take to cook a pizza in a wood fired oven?
Cooking pizza to perfection means placing it on a very hot oven floor at a temperature of 750 -650 degrees F. This way pizza will take 3 minutes to be ready. At first, the oven is around 800°F or 425°C perfect for making fast in 90 seconds thin and crispy pizzas, however very nice pizzas are being done also in 300°C – 572°F temp, but it's still too hot for bread. When the temperature has dropped to around 450°F or 230°C, then it is time to put big roasts and other large meals in. Bread goes in last so it doesn't bake too fast on the outside.
Contact
Forno Classico llc
53 Aero Camino Goleta
California 93117
Phone: +1 (805) 895-2626
Email: info@fornoclassico.com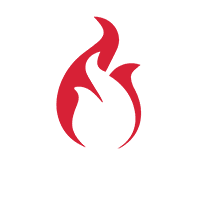 Our Products
Commercial Pizza Ovens
The Colosso
The Square
Residential Pizza Ovens
Napoli Famiglia
Cupola
Fiamma Square
Mobile Pizza Ovens
Locations we sell to:
USA Pizza Ovens
Canada Pizza Ovens
California Pizza Ovens
Nevada Pizza Ovens
Arizona Pizza Ovens
Utah Pizza Ovens
New Mexico Pizza Ovens
Washington Pizza Ovens
Montana Pizza Ovens
Wyoming Pizza Ovens
Oregon Pizza Ovens
Idaho Pizza Ovens
Colorado Pizza Ovens
New Mexico Pizza Ovens