Forno Classico Gas Burner (Adjustable)
Inspirator Calibration
Forno Classico Gas Burner. The main function of the inspirator is to allow fresh air to mix with all the gas before it enters the nozzle of the burner. The amount of air that is mixed with the gas governs how the flame will burn. the correct adjustment of the air/gas mixture is critical to achieving a suitable flame.
After Preheating is completed, adjust the Air/Gas disc on the inspirator to achieve the following flame characteristics:
For the Tube burner, the flame should reach the roof of the oven.
For Natural Gas, all flames should be blue at the base with light yellow tails.
For Propane or LPG, the flame will be mostly light yellow. The Air/Gas mixture disc will need to be nearly fully open for Propane. (Deep yellow to orange is NOT correct and will deposit soot on the roof of the oven). Italian Brick Ovens.
Contact
Forno Classico llc
53 Aero Camino Goleta
California 93117
Phone: +1 (805) 895-2626
Email: info@fornoclassico.com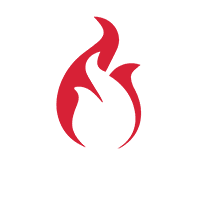 Our Products
Commercial Pizza Ovens
The Colosso
The Square
Residential Pizza Ovens
Napoli Famiglia
Cupola
Fiamma Square
Mobile Pizza Ovens
Locations we sell to:
USA Pizza Ovens
Canada Pizza Ovens
California Pizza Ovens
Nevada Pizza Ovens
Arizona Pizza Ovens
Utah Pizza Ovens
New Mexico Pizza Ovens
Washington Pizza Ovens
Montana Pizza Ovens
Wyoming Pizza Ovens
Oregon Pizza Ovens
Idaho Pizza Ovens
Colorado Pizza Ovens
New Mexico Pizza Ovens