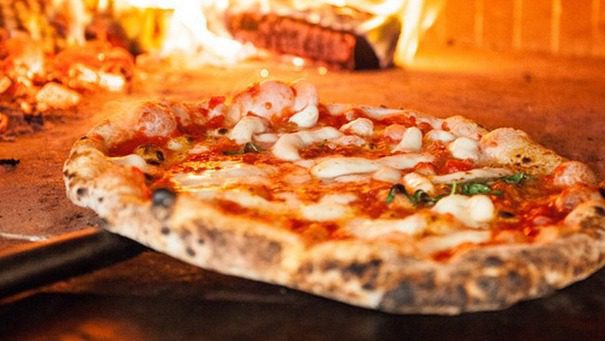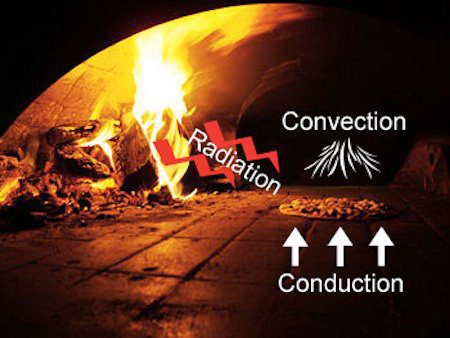 How Your Wood Burning Oven Works
In a home gas oven or grill, the element of "radiative" heat seems to be miserably deficient in comparison to a Neapolitan oven; hence, the home oven or grill mainly depends on "convection" and "conduction" heat to bake a pizza on a pizza stone that is situated above the source of heat.
In light of this particular observation, I can see the importance of Giuseppe's and the Neapolitan gentleman's statements, respectively: "It is the flame that should bake the pizza. A gas oven or grill can't make pizza napoletana" and "Real pizza napoletana is done with flame, not just hot wood. Need Flame".
Wood Pizza Oven Sources
"Convection Heat" through the extant air inside the oven
"Conduction Heat" through the oven floor (mainly responsible for heating the base of pizza)
"Radiative Heat" principally from the light of fire (mainly responsible for heating the face of pizza).
Contact
Forno Classico llc
53 Aero Camino Goleta
California 93117
Phone: +1 (805) 895-2626
Email: info@fornoclassico.com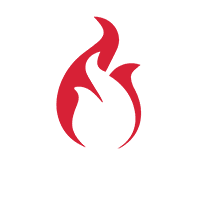 Our Products
Commercial Pizza Ovens
The Colosso
The Square
Residential Pizza Ovens
Napoli Famiglia
Cupola
Fiamma Square
Mobile Pizza Ovens
Locations we sell to:
USA Pizza Ovens
Canada Pizza Ovens
California Pizza Ovens
Nevada Pizza Ovens
Arizona Pizza Ovens
Utah Pizza Ovens
New Mexico Pizza Ovens
Washington Pizza Ovens
Montana Pizza Ovens
Wyoming Pizza Ovens
Oregon Pizza Ovens
Idaho Pizza Ovens
Colorado Pizza Ovens
New Mexico Pizza Ovens