residential oven
Forno Napoli 
Luxury Brick Oven 
Forno Classico Napoli residential pizza oven
Giuseppe spent three years designing and fine-tuning the Forno Classico Napoli residential pizza oven. He combined all the key learnings that he had heard directly from his customers and knew exactly what they wanted.  A contemporary design with a modern feel — think Lamborghini: sharp design combining the beauty of a women and the fire of a man — aggressive high performance and stellar efficiency. Meticulously crafted down to every detail with its stainless steel front, precise temperature reading and centered chimney, the Forno Classico Napoli pizza oven easily passed its rigorous certification testing bringing the best pizza oven on to the market today.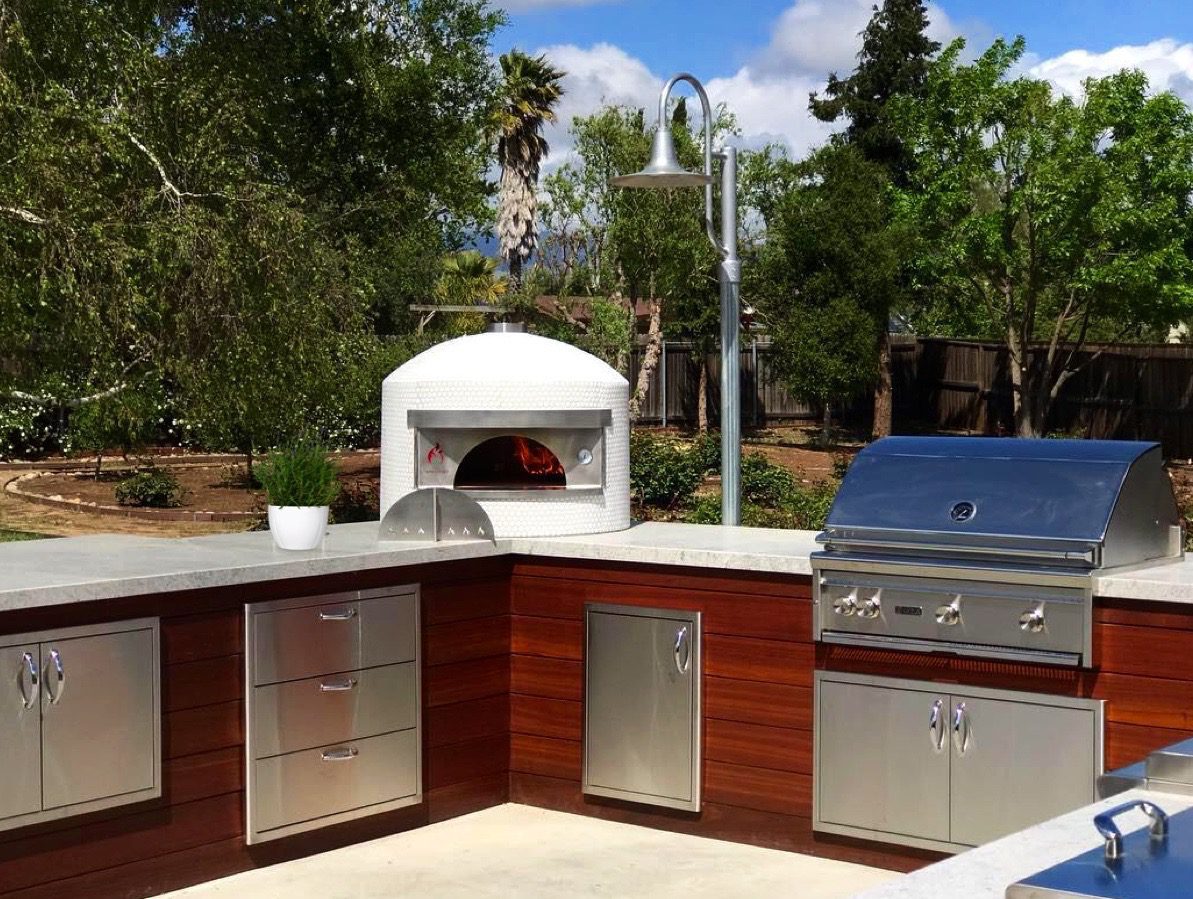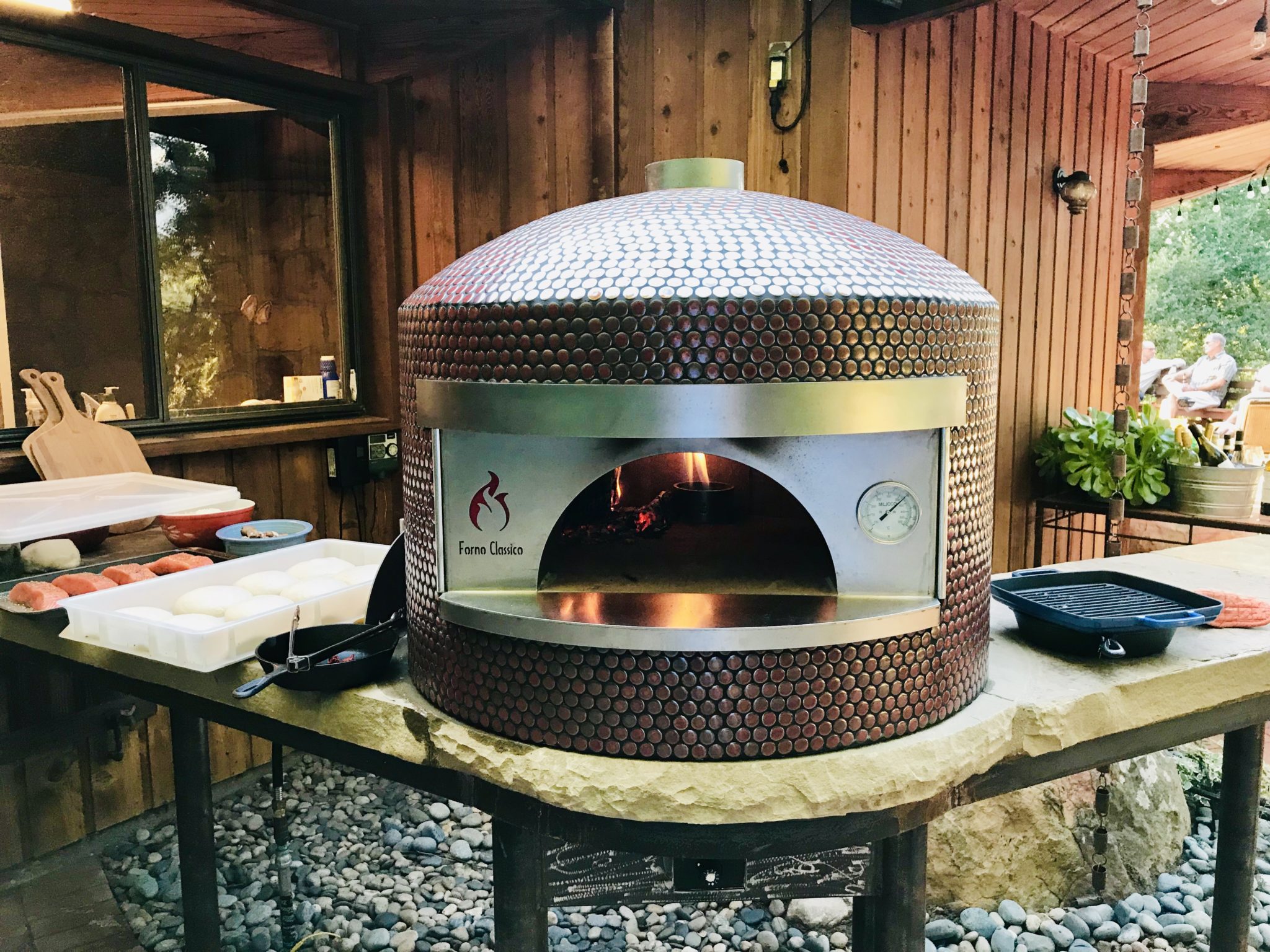 Why Choose the Napoli Pizza Oven 
The Forno Classico Napoli pizza oven is the top of our residential pizza oven line – a Ferrari in performance and efficiency.  The oven can maintain a 1,000 degree temperature. This temperature instantaneously sears the food, resulting in the perfect marriage of a crispy exterior while maintaining a moist interior. Our unique design allows the highest quality cooking performance and an unparalleled ability to generate high heat cooking not often seen in other residential pizza ovens. The superior engineering of the Napoli pizza oven allows for perfect alignment of the oven's brick floor with its low dome. This highly efficient design results in a superior cooking time and mouth watering Italian pizza. PERFORMACE…ELEGANCE…ITALIAN DESIGN
Advantageof Forno Classico Pizza Oven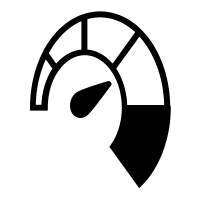 Fast Cooking Temperature
Low dome design requires only one minute to cook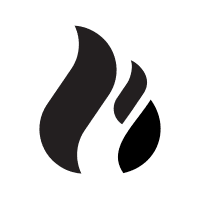 Gas Efficiency
Only 65.000 BTU required to reach 1000 degrees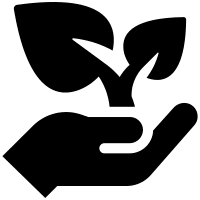 Building With Natural Product
We use all natural products in the building of our ovens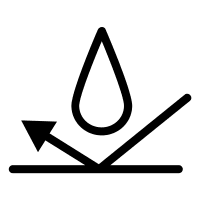 Water Approved
Design and listed for indoor and outdoor installation

Insulation
Superior insulating materials used to create excellent performance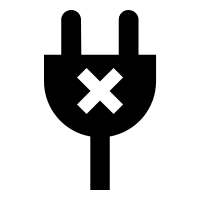 No Electricity Required
Our oven can be installed without any electricity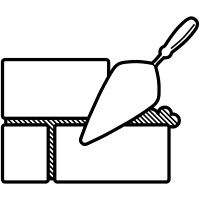 All Natural Fire Brick
We use natural firebrick in our ovens  to provide the most efficient heating

Use Wood And Gas Combo
Our hybrid design allows the use of both wood and gas for maximum performance FORNO CLASSICO WILL BRING YOUR FRIENDS & FAMILY TOGETHER
Forno Classico Hybrid Gas/Wood
Our Forno Classico Gas Burner
Forno Classico created and designed a propriety gas burner for our pizza ovens with efficiency and low maintenance top of mind. We set out to re-create a soft wood flame — gas burners are notorious for being too aggressive and often just too hot.  We wanted a softer, consistent flame that would brown and roast food, not burn it. Our founder, Giuseppe Crisa designed the burner himself – first, he removed the electricity from the burner system to simplify it which makes the burner more efficient and allows for low, to no maintenance. The Forno Classico gas burner is heavy duty, retains its own safety valve with a regulator, and has an adjustable flame.  Made with 100% stainless steel, corrosion is a thing of the past.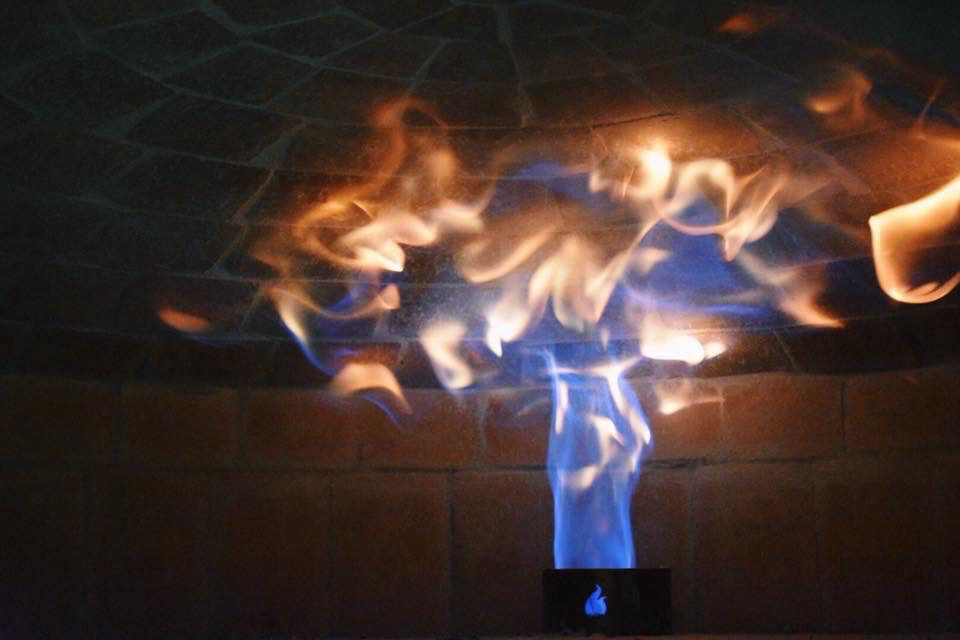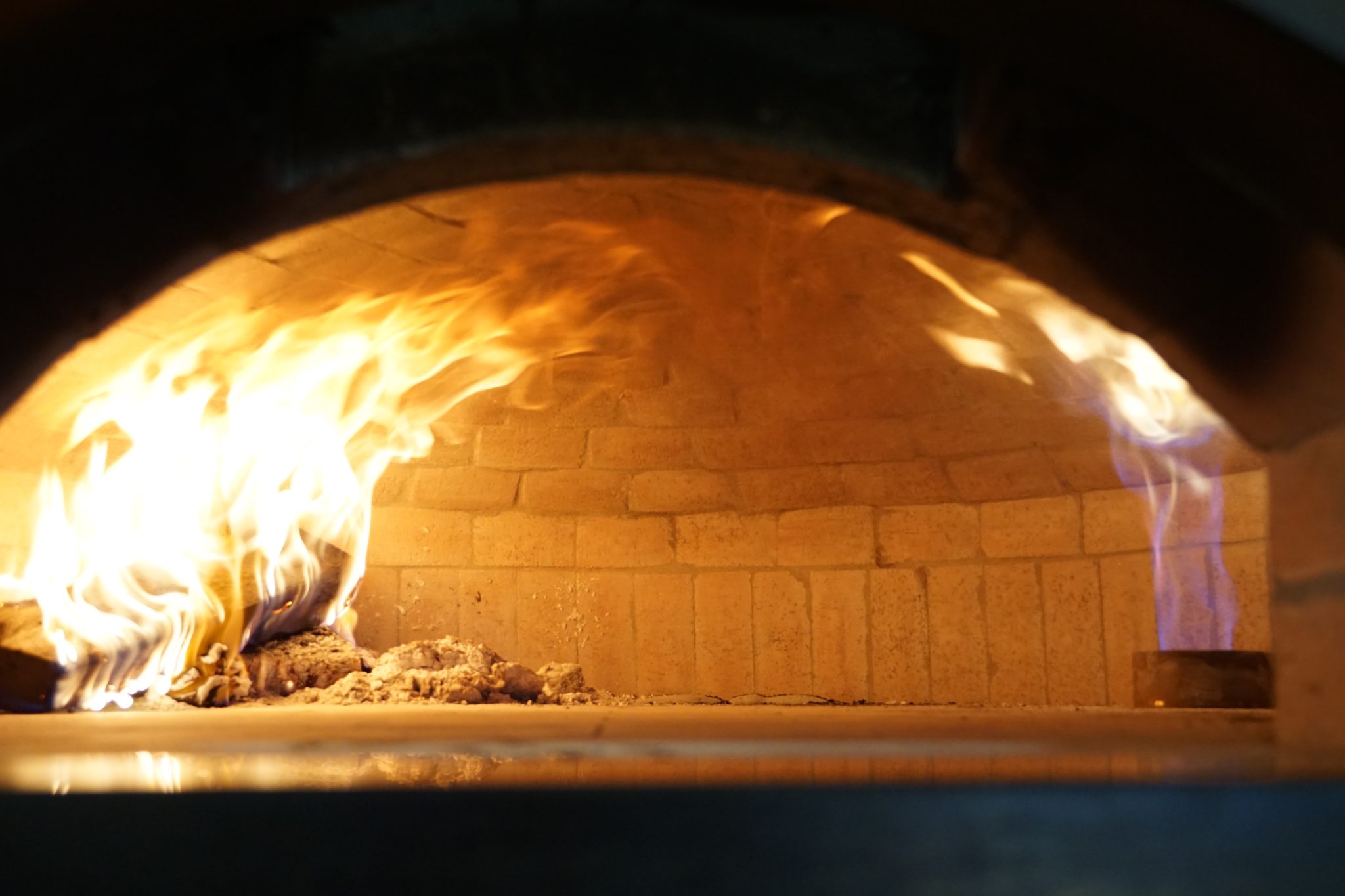 Hybrid (Gas) Napoli Pizza Oven
When selecting a pizza oven, keep in mind that if you choose a gas oven you are choosing a hybrid because our gas pizza ovens can use wood and gas together, or just gas. Both heat sources (gas and wood) can reach 1000 degrees in a short period of time, 30 – 40 minutes. The benefit of a hybrid oven is that you can maximize your use of gas and reach the desired temperature of 1000 degrees quickly. Then, you can lower the gas, add and light a piece of wood (one small log) to maintain the temperature and impart the desired smoke and flavor to your food. Low Dome Brick Construction Ideal For Napoletana Pizza
Every Brick Custom Cut
Keystone Construction for Ultimate Stability and Strength
3" Firebrick Cooking Floor
5"firebrick Dome Thickness
6" Cooking Floor Insulation
All Brick Construction
Stainless Steel Chimney Connector
Oven Temperature 100-1000+F
Stainless Steel Fascia and Oven Lip
Stainless Steel Door
Bi-Metal Thermometer 200/1000+F
certified by the NSF and CSA  US and Canada
Stainless Steel Door
Bi-Metal Thermometer 200/1000+F
Mosaic tile options 
Stainless Steel Chimney Connector
Steel Stand 

options available;

Stainless Steel Fascia and Oven Lip
certified by the NSF and CSA  US and Canada
Liquid Propane – 45,000 BTUs
Natural Gas – 55,000 BTUs
Flame control system with pilot, low, and high flame settings;
Stainless steel guard to protect burner;
Remote thermocouple with wire and gauge;
gas valve control with flame regulator
Napoli 65
Cooking Floor Dimension: 26  inches Round
External Size: 36″
Weight: 1,000 lbs Napoli 80
Napoli 80
Cooking Floor Dimension: 32  inches Round
External Size: 45.1/2″
Weight: 1,300 lbs
Napoli 100
Cooking Floor Dimension: 40  inches Round
External Size: 55.1/2″
Weight: 2,000 lbs PERFECT FOR VARIETY OF FOOD THE PERFECT PIZZA IN 90 SECOND
Dimensions and  Food Capacity
Cooking Floor Dimension: 26" inches
External Size: 36″
Weight: 1,000 lbs.

Cooking Floor Dimension: 32  inches Round
External Size: 45.1/2″
Weight: 1,300 lbs
Cooking Floor Dimension: 40  inches Round
External Size: 55" 1/2"
Weight: 2,000 lbs.
Cooking Floor Food Capacity



Forno Napoli 65
ADD-ON:

Steel Stand $800.00

Gas $1500.00
Forno Napoli 80
ADD-ON:

Steel Stand $900.00

Gas $1500.00
Forno Napoli 100
ADD-ON:

Steel Stand $900.00

Gas $1500.00
 Forno Classico, makes a wonderful oven, perhaps the best oven. He delivered it to Santa Barbara with a crane. His oven is a work of art, but also a workhorse, too. We have fired it over 100 times, with hundreds of guests enjoying good food and the pleasure of hand made pizza pies.
Frank & Allison Paulino
I purchased a Napoli 80 wood fired pizza oven from Giuseppe last year and it was one of the best decisions of my life. It is not only a magnificent technological marvel, making pizza just like my family and I remember from living in Italy, but it is a gorgeous work of art. Every time I catch a glimpse of it, it takes my breath away. Grazie mille, Giuseppe!
Fabian Biancardi
Purchase my oven more than 5 years ago. I use it all of the time. A very discriminating friend who spends much time in Italy says that I make the best pizza he had tasted outside of Italy! Besides this, meats, bread and even baked oysters! Amazing piece of artwork! But the best part is that it brings family and friends together! Everyone want to come to have pizza with me. If you are considering an oven, Forno Classico has no rival, and I shopped far and wide!
Bill Toth
We love our Forno Classico wood fired oven! It heats up quickly and easily without a lot of wood and makes the best pizzas ever. Guiseppe was easy to work with and helped us select just what we wanted. It is a wonderful addition to our outdoor kitchen. We've made many other meals in it besides pizza and calzone and look forward to trying more. I am thrilled with the thought of baking my sourdough breads in this oven.
Marion Toms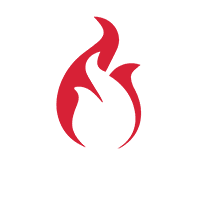 Forno Classico LLC 
53 Aero Camino Goleta, CA 93117, USA
           Phone: +1(805) 895-2626              info@fornoclassico.com  
Hours
Monday - Friday:
9am – 5pm
Holidays: Closed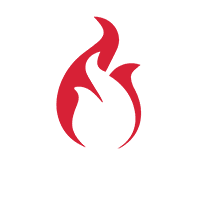 Forno Classico LLC 
53 Aero Camino Goleta,
CA 93117, USA
Phone: +1(805) 895-2626
 info@fornoclassico.com 
Hours
Monday - Friday:
9am – 5pm
Holidays: Closed
Certifications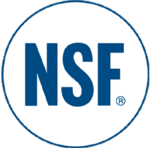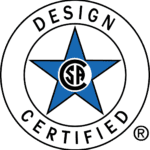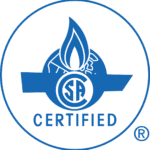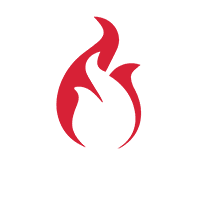 Forno Classico LLC 
53 Aero Camino Goleta,
CA 93117, USA
Phone: +1(805) 895-2626
 info@fornoclassico.com 
Hours
Monday - Friday:
9am – 5pm
Holidays: Closed
Certifications